The first candle is a long bearish candle, followed by a smaller bullish and then a longer bullish candle.
The Wicks of all candles are usually the same medium length.
The first candle is red, followed by two green candles.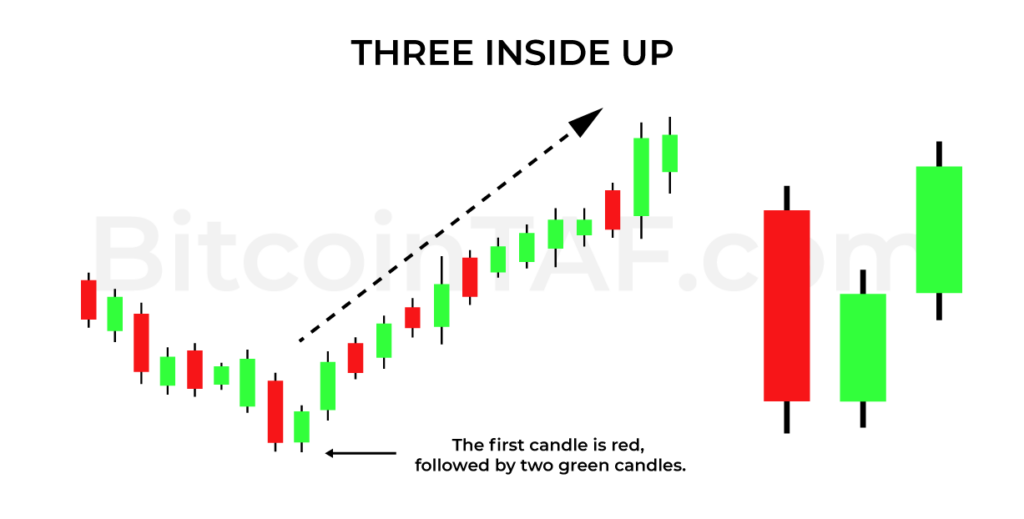 It's important that the second candle forms inside the body of the previous candle. The first candle is part of the prevailing bearish trend. The third candle closes above the high of the pattern. This pattern indicates that the market is about to turn bullish.
The second candle stick being the "inside candle," gave this pattern its name