Three consecutive bearish red candles, each one closing lower than the previous candle.
The Wicks of all three candles are usually the same length – short in size.
All three candles are red.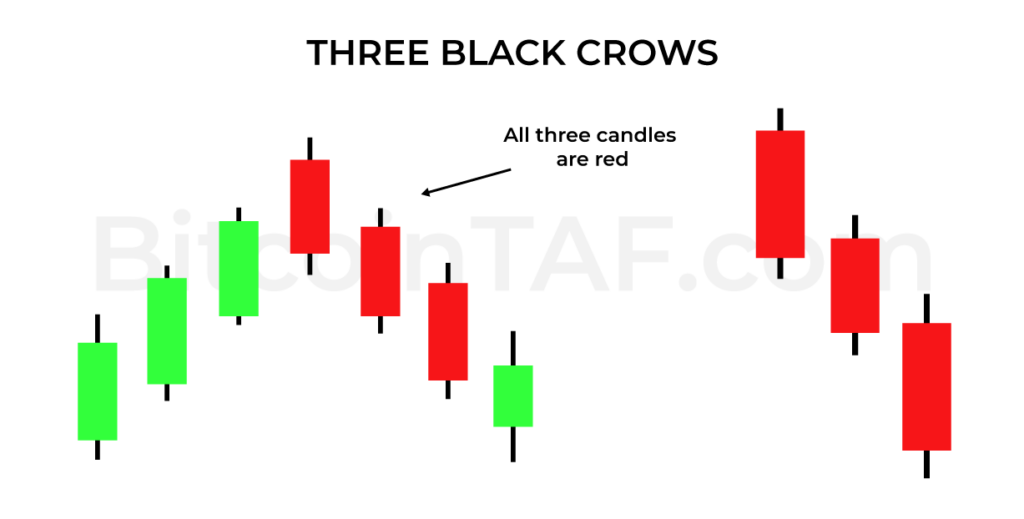 The Three Black Crows confirm that a powerful reversal is taking place now, as there is a considerable bearish force behind the creation of this movement. This pattern forms after a strong uptrend, usually at a new high.
The Three Black Crows have a direct opposite bullish pattern called The Three White Soldiers.