The first candle will be a bearish red candle with a large candle body. The second candle will be a bullish green candle with a similarly large body. The important fact is that the bullish green second candle closes above the middle (50%) of the first red bearish candle.
The wicks on both candles can range from short to medium.
The Piercing Line has two candles. The red candle always precedes the green candle.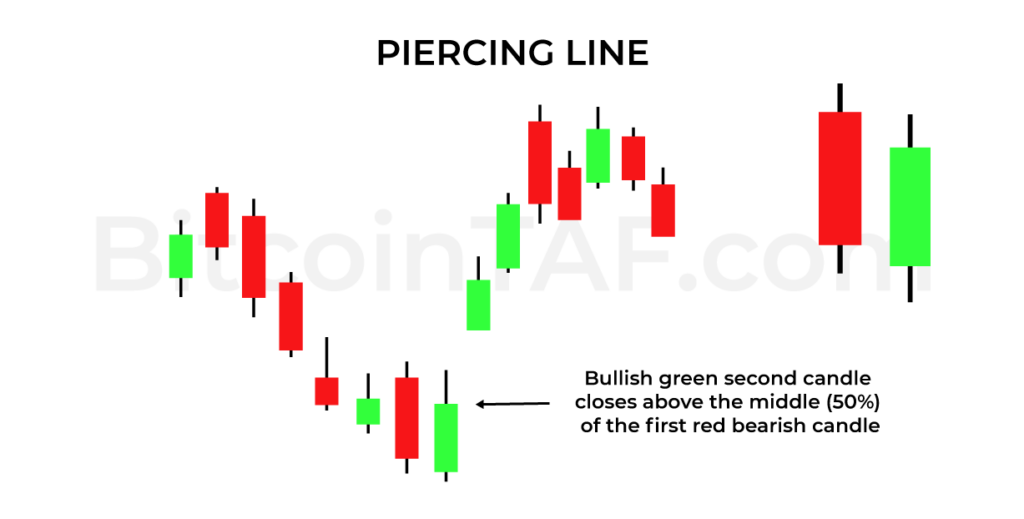 The Piercing Line usually occurs at the bottom of a downtrend. It indicates the trend might change in a bullish direction. Please note this pattern is not the most accurate and other technical analysis confluence must also be obtained.
The Piercing Line Pattern is very similar to The Bullish Engulfing Pattern but not as strong.