The first candle is long bearish, followed by a small Doji and a medium bullish candle.
The Wicks of both bearish and bullish candles are usually the same length.
The first candle is red, and the last candle is green. The middle Doji is small and red.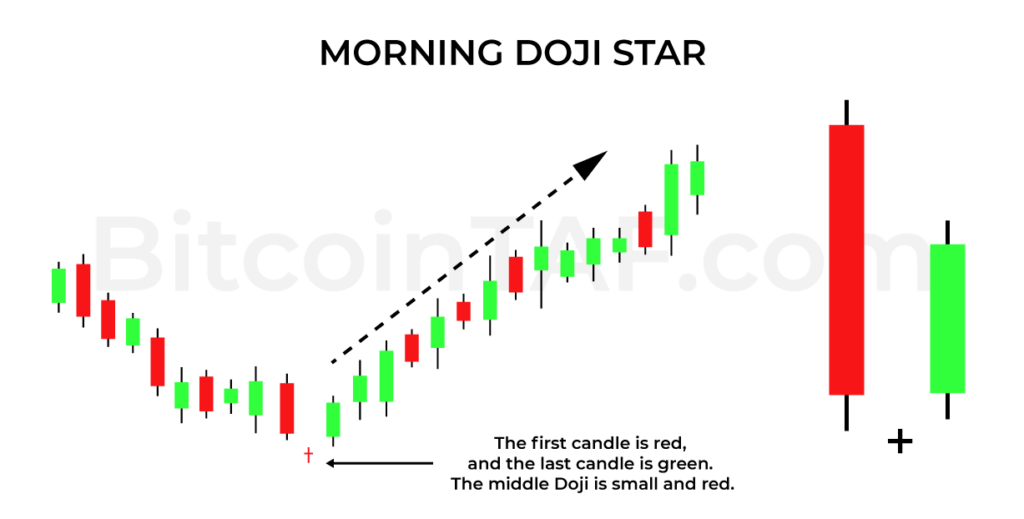 The small, middle Doji must create a lower low and be central between the candles to make it a valid Morning Doji Star. The Doji must be tiny. Morning Doji star signifies that buyers are preparing to turn the bearish trend into a bullish trend. This shows the slow changing of market momentum from selling to buying.
The small Doji looks like a star on the horizon hence the name of the pattern.