Are you looking for an effective way to identify potential trend reversals in the financial market? Look no further than the Hammer candlestick pattern. This powerful tool is characterized by a small body and a long wick that extends below the body, and can be used to signal a potential bottom of the market and price reversal. In this article, we will explore the Hammer candlestick pattern, as well as other important aspects of candlestick charts such as the candle body, wick, and colors, and how they can be used to analyze the market and make informed investment decisions.
Open, close, and Top of the candle Body are approximately at the same price level
A long wick that extends lower, twice as long or more than the candle body.
The hammer can form on both green and red bodies. The Green Candle is
significantly stronger as the close time frame occurs at the candle's top. Strong Momentum signal.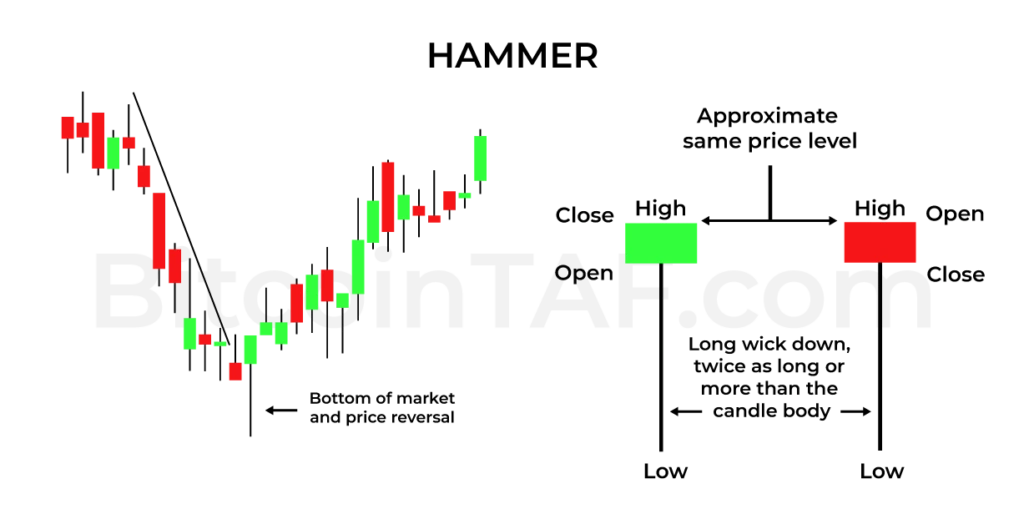 Hammers usually signal a bottom of a market as well as price reversal, however, it should first be confirmed. Hammers occur in all time frames.
Hammers are used with confluence to identify "bear traps" in the market.