The first candle will be a bullish green candle with a small candle body. The second candle will be a bearish red candle with a larger body than the first bullish candle. Hence the name – the green is completely engulfed by the red.
The first bullish candle will have longer wicks than the second bearish candle due to differences in candle bodies.
The Bearish Engulfing has two candles. The green candle always precedes the red candle.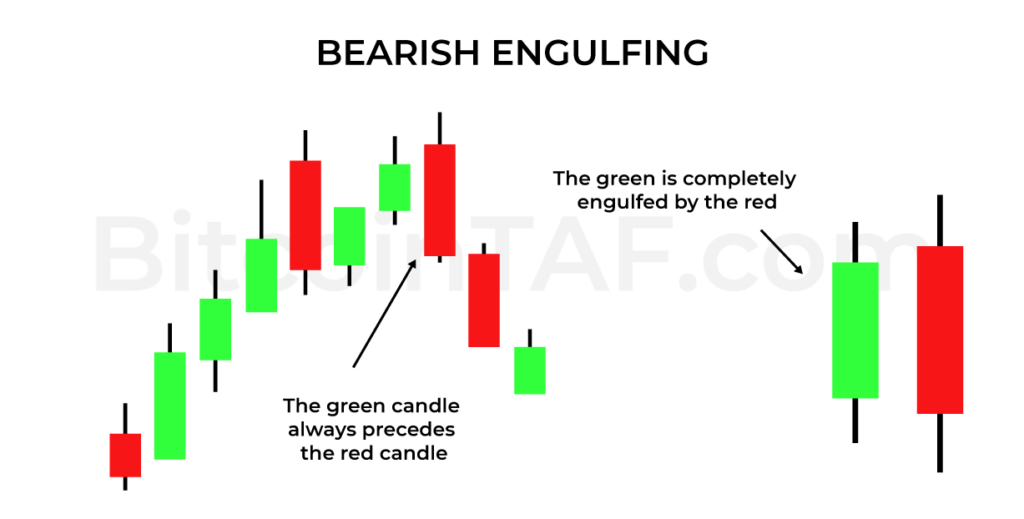 Bearish Engulfing Candles usually occur at the top of an uptrend. The significance of this candlestick pattern is high. It is a strong signal of an impending change in the price direction. Usually, this signals that the second candle is powerful enough to start a new trend.
Bearish Engulfing candlestick patterns are very popular amongst traders. They are very easy to spot and then make a potentially good trade from it.